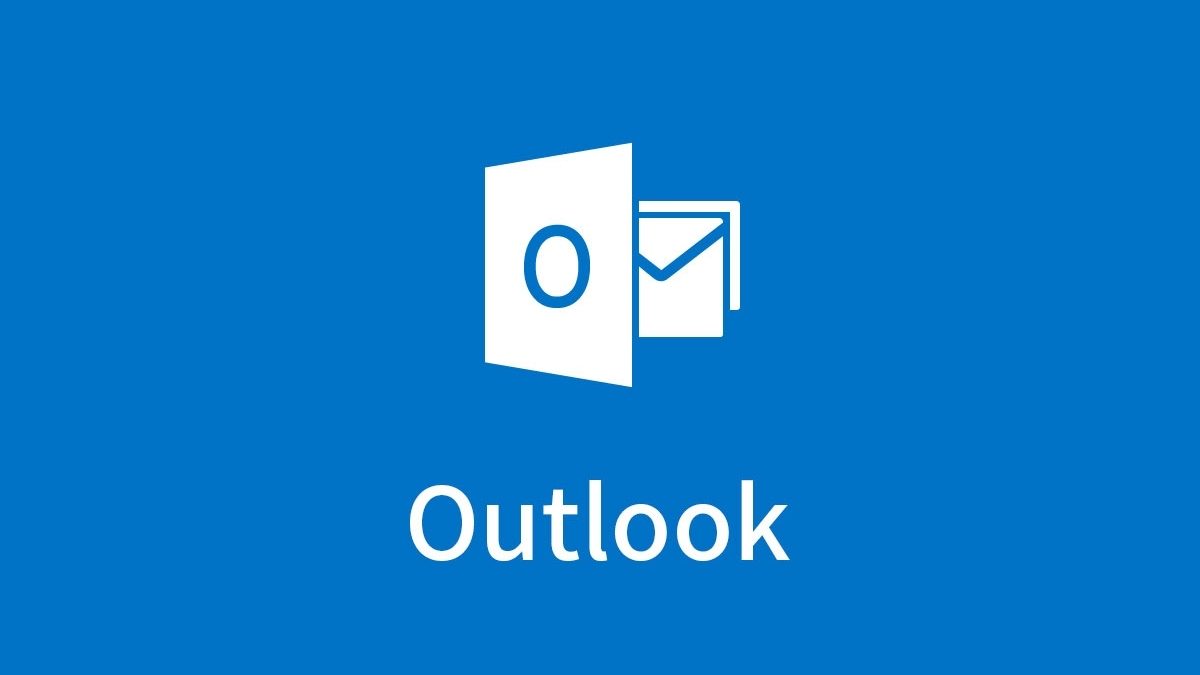 [pii_email_fedff46b711121450167]– Whenever you browse on your device and notice any malfunction and slow down, it merely implies a sort of error interruption in the background. Therefore, pii_email_4dd09cddea0cd66b5592 is an error code indicating that Microsoft Outlook is not working correctly. Although the error has been occurring for a long time, many users are not yet worried about its impact. This is likely to crash the machine if it is not addressed on time.
How do you solve [pii_email_fedff46b711121450167]error code if it appears on the screen of your Computer? Let us look at some of the easiest methods to solve [pii_email_fedff46b711121450167]and any other error to avoid crashing your PC.
Why Does [pii_email_fedff46b711121450167]Error Occurs?
One of the reasons for the happening of this Microsoft outlook [pii_email_fedff46b711121450167] might be using multiple Microsoft Outlook accounts with no or without clearing the cache
This [pii_email_fedff46b711121450167]error code might occurs if you are not using the web application of Microsoft Outlook.
The Outlook error [pii_email_fedff46b711121450167]can be caused if the software app is corrupted while downloading MS Outlook.
To Solve this [pii_email_fedff46b711121450167]problem, you will need to uninstall the corrupted Outlook software, reinstall it for the latest version of Microsoft Outlook [pii_email_841b43fada260254c8d3].
How To Solve [pii_email_fedff46b711121450167]Error Code?
Upgrade to the brand new model of Microsoft Outlook
If your computer is upgraded to Windows 10 OS, to keep away from this mistake, you just ought to try  Microsoft Outlook on the alternative OS variations like Windows eight or Windows 7.
Try the use of the internet model of Microsoft Outlook.
If you're accessing a couple of bills and the software packages are going for walks at the, then you need to comply with these beneath steps to solve [pii_email_fedff46b711121450167]error
Logout from all the debts
Clear the cache
Sign in for your account
This [pii_email_fedff46b711121450167]mistakes may be of 2 motives while installing the manner. Outlook software program corruption with other email accounts Different software program is installed in your PC
The very last step to solve this [pii_email_fedff46b711121450167]error, all you need to do is follow the under steps.
Remove the formerly mounted corrupted version of Outlook software program out of your device
Download the Outlook from the legitimate site
Lastly, Install the Latest Version from Microsoft Outlook.
Conclusion
It is very annoying to see the error code [pii_email_fedff46b711121450167]on your screen whenever you try to email your friend's co-workers. It would be best if you always had the solution on hand and immediately fix the [pii_email_fedff46b711121450167]problem.
The methods outlined above to solve [pii_email_fedff46b711121450167]error are the best approaches to troubleshooting your Microsoft Viewpoint before consulting an expert. If the error persists, contact the Microsoft Outlook team for assistance.
Searches Related to [pii_email_fedff46b711121450167]
[pii_email_9aab3cc30bc83fb73eeb]
[pii_email_2b8537590624beb12032]
[pii_email_731219c5c1434fa29061]
[pii_email_2da255c75350b4022141]
[pii_email_0ee734473072a5b4b31a]
[pii_email_dadf90e7e3e0436c46b0]
[pii_email_40d8547f39311adae7cd]
[pii_email_632dbc9f9aa7f38a8155]
[pii_email_18cd9e314ddfe40c3ca2]
[pii_email_d0a5491a0014f92eca2b]
[pii_email_c050f05a07b7cea0fc7b]
[pii_email_162cc5d91afd8cc53d2f]
[pii_email_dedcac3ab6d42bb2f01a]
[pii_email_6080808811e0f74ce158]
[pii_email_07639caf2ae019b6de59]
[pii_email_ecc9dd62bba1ab3c14d6]
[pii_email_4d6c436b622c5467095a]
[pii_email_336ac349c8b7f5c1e02c]
[pii_email_6411538d4f3b61fbe139]
[pii_email_303330e3ab6a4f0fe351]
[pii_email_d68697c3203f4c258dd9]
[pii_email_4bf51af9c964d2a736b7]
[pii_email_a8c44acead4846c70da4]
[pii_email_87482097d0dc4e3c13e6]
[pii_email_6921597c78a480873d06]
[pii_email_785602b7602c8a5d573f]
[pii_email_96692b514f1f4b09585d]
[pii_email_9fa057b67c923b48b37c]
[pii_email_85e5fbb70fc6f025f48c]
[pii_email_8722b4bada64d5f13b41]
[pii_email_f2bb42d8c4313db451c9]
[pii_email_d00e84cfd3db2dc53f70]
[pii_email_43900b7f6a555e2ddf2c]
[pii_email_e2fe80de09af2eee5b22]
[pii_email_a21b13d53e0deca044fd]
[pii_email_e7a67757458ec98c68ea]
[pii_email_33bcc5fa9284de56eb3d]
[pii_email_600546312d1c635db15a]
[pii_email_80a026cee6527b1714b6]
[pii_email_f6bf46fcfa718dcbe2e7]
[pii_email_fb88c69009f755fb3137]
[pii_email_b2af6d65bbe275233bc3]
[pii_email_863b0c41caa961388c52]
[pii_email_b7aecfcc61f6a7a22266]
[pii_email_a703ed60083c5af04ada]
[pii_email_d6067adbef736d316d4c]
[pii_email_a15aa1c51b6cfd46cd2f]
[pii_email_4f4532242fe7673c663b]
[pii_email_008cb34e099740f24301] pedir cita
numero de telefono [pii_pn_99677f5b088442ecc4b2]
[pii_email_0e4c178b67093fb5e653]
[pii_email_ca004b152ff66b6f68ba]
[pii_email_11b36fb0305746d2e67e]
[pii_email_cf8ba34b7f9a1d3a857b]
[pii_email_d3ea9358bc4d588767e5]
[pii_email_d5ab2dd37531bcbdb905]
[pii_email_e4ed5597bbf4edfba7a1]
[pii_pn_30128359354db572]
[pii_pn_e86f3e1204164bd8]
[pii_pn_80992c904c8b0a42]
[pii_pn_eae599f38c0676ed]
[pii_pn_c0570bab2c4cd46b]
[pii_pn_0fdebdad7cb59361]
[pii_pn_1eb162cda1a63f34]
pii_email_4dd09cddea0cd66b5592
[pii_pn_f1aae428989512bf]
[pii_pn_cbad6efaaf86308f]
[pii_pn_27597fb89d5c3a11]
[pii_email_c44daf3db584541df034]
[pii_pn_463d2b684a0a97ff]
[pii_pn_94dd2691572e8772]
[pii_pn_9f4c79a436509625]
[pii_pn_55cf079599d15e2e]
[pii_pn_8fc29cb432509689]
[pii_pn_a3bbd74ab205aebf]
[pii_pn_a8af724b4dcaacc2]
[pii_pn_bb632f63e6f0ee0f]
[pii_pn_a649c60ac8be312b]
[pii_email_2cbb7f11f01eeab314aa]
[pii_email_3366d1e3a6f49edb5169]
[pii_email_dfe3cf3209d9aaaf6d66]
pii_email_4dd09cddea0cd66b5592
[pii_pn_7b5c87b3571b2841]
[pii_pn_4aa8708e14f7dcd4]
[pii_email_7a21a39598eeee5233be]
pubg mobile [pii_email_4c599dd17aabe5c9238d]
[pii_pn_830292562ea03833]
[pii_pn_9bb5035d15266c69]
[pii_pn_4db60d6494633530]
[pii_email_12d41ada18ab0d31]
[pii_pn_a49659d25199afb9]
[pii_pn_eef44f296dbb8608]
[pii_pn_b46fd3515861e012]
pii_email_4dd09cddea0cd66b5592
[pii_pn_9a7e5565beadbc77]
[pii_pn_457bf47cb732727c]
[pii_pn_f4e6550a7a20e081]
[pii_pn_df430e518f67e67c]
[pii_pn_081f97f2e0883eac]
[pii_pn_1c5f52c20f274a99]
[pii_pn_21e4436c2c750b11]
[pii_pn_32cf167bb27bc571]
[pii_pn_221b20a2046ee870
[pii_pn_c893c547f7ccfc97]
[pii_email_09c625b0f54cbc2e5746]
[pii_email_58a6a619fc3ea359fade]
[pii_pn_ff3ea3d70815d231]
[pii_email_8f18258dc1b36618360a]
pii_email_4dd09cddea0cd66b5592
[pii_email_6815f7bf7c5658248ead]
[pii_email_b10021fffd36b6c57aff]
[pii_pn_a309755e60e68aed]
[pii_pn_26d6c808c4940f5a]
[pii_pn_0669a9585e8a24e7]
[pii_pn_653de77147bbb3ca]
[pii_pn_707b7afb0626194d]
[pii_pn_4b66a60bd366438b]
[pii_pn_d165133e769447b3]
[pii_pn_bc622e0872696b21]
[pii_pn_15608a3ca5d8a63f]
[pii_pn_4a7cda7ed9048cb0]
[pii_pn_9ef6242bea1a4634]
[pii_pn_33ed7d4901506fb6]
[pii_pn_5e3656310ff0995b]
[pii_pn_bc5a9b5d02c32fa8]
[pii_pn_314ca699b48691c0]
[pii_pn_73da4a4f9ab02445]
[pii_pn_45c1f34aafe1f4e5]
[pii_pn_4fa557cca14363ec]
[pii_pn_9b72d852fa803cbb]
[pii_email_95e3d95939b7c086c3ab]
[pii_email_6db62fb3f1aa83bd2e0a] timothy duncan linda duncan 9530 iris way
[pii_pn_fed9af3a34e608d7]
[pii_email_9848f1804272c9b4eaf4]
passport requirements [pii_passport_a992764331125c0c]
[pii_email_1d0a7b8b7bc517bcc729]
[pii_email_57bde08c1ab8c5c265e8]
[pii_email_fbfd5d78693fd0b03741]
[pii_email_4dd09cddea0cd66b5592]
[pii_email_7cc4c1036b3de58e1c72]
phone number [pii_pn_0517eb15f9f0c7b0]
[pii_pn_6a0fb39258490524]
[pii_pn_baadcf87c1bec37f]
[pii_pn_202f0062e3a9eba7]
[pii_pn_9bd080d5e358df32]
[pii_pn_7ab7c00e23412f17]
[pii_pn_e13d9b375c02f502]
[pii_pn_48099e940544f41c]
[pii_pn_eb9117fef4c43cd9]
[pii_pn_60d4e6c18f72c804]
[pii_pn_10a1046621cbbd18]
[pii_pn_d09ef13ad44ba3b9]
[pii_pn_65fac9e34d41ed91]
[pii_pn_b9bb4f37fe2d7c63]
[pii_email_a32d8b04996f6ae8eeb0]
[pii_pn_19cff4d0fbfef971]
[pii_pn_6cf449519ddf258c]
[pii_pn_1b277654f8a12e2c]
[pii_pn_a746a055e2aa8260]
[pii_pn_c592f24ce51ad9b7]
[pii_pn_3f90cc65de3efb9a]
[pii_pn_f1de5ed018ca4655]
[pii_pn_f5347b0c813c0051]
[pii_email_1a85c09ee7a236c446b6]
[pii_email_ffa4dae37cdfac16e8d7]
[pii_email_fc52c843021e7f39d423]
[pii_email_5553f4e1b087aa7bb88b]
[pii_email_53d8fb431ca7df16bb36]
[pii_email_802a5f65218f5d9d23b7]
[pii_email_b50f2487ad88cad5488f]
[pii_email_0a5062fb70a2a343f369]
[pii_email_e22b23fa9dff05c94424]
[pii_email_7626800840576d24b18c]
[pii_email_8f11625d0a000b277df2]
[pii_email_b50f2487ad88cad5488f]
[pii_email_f33f24d9f2e16b70be76]
[pii_email_d27ce59dbbab3d399dd3]
[pii_email_206d8398c02a8b733263]
[pii_email_921c2c8abf6264fa57fd]
[pii_email_f9bfddf3103f659807df]
[pii_email_a1cc7b70d50b46098459]
[pii_email_b50f2487ad88cad5488f]>
[pii_email_ee99de5adf4f85e97c9e]
[pii_email_169fd43b817e470ae301]
[pii_email_2c6d2da7924176e83f00]
[pii_email_eed2460d504c647bb1aa]
[pii_email_676ae6d291aefbb083eb]
[pii_email_8d527d394345cf85ee4b]
[pii_email_4f756e6f0b8aa8e6c202]
[pii_email_951913e90540eed3d7f2]
[pii_email_e8bd8b5c3e6ba7551a13]
[pii_email_c68bb3a0b8e97426cdd8]
[pii_email_e7c410e5e6fee72ca67d]
[pii_email_10cb866b0b8f268f4a27]
[pii_email_6f56161c74f95924012e]
[pii_email_fa857eec05e5a3cd13e3]
[pii_email_bc0a4c46ed25ca97d421]
[pii_email_e81149aedf5163435430]
[pii_email_2c6d2da7924176e83f00].
[pii_email_ed48e0db261ba6ca800d]
[pii_email_f9bfddf3103f659807df]
[pii_email_e31e39ee685f3bae9c23]
<[pii_email_7626800840576d24b18c]>
[pii_email_61961f23fa6a16c0cf3e]
[pii_email_bd0744593dbd02cfcde0]
[pii_email_8570bec3a66cb5d17cd3]
[pii_email_b50f2487ad88cad5488f]
[pii_email_22e85382f7dc146ba521]
[pii_email_c752da6d57c276815ca2].
[pii_email_fa726aae9810c9f726a1]
[pii_email_6d58080b4b0962443f2d]
<[pii_email_e2bfd865341b76f055e2]>
[pii_email_8a04977c69230edb9e5e]
[pii_email_eb52b7773a59a4ecc92f]
[pii_email_986f4eac5e8bf844dc05]
[pii_email_e8bd8b5c3e6ba7551a13]
[pii_email_21cd523c1657a8f83522]
[pii_email_b9293670572baa1f4721]
[pii_email_f2b2de632a0367c81cd1]
[pii_email_bc0a4c46ed25ca97d421].
[pii_email_6bd2238a127f689f5ee8]
[pii_email_c752da6d57c276815ca2]
[pii_email_1d6e2d7bc212760b7714]
[pii_email_1636a48bbad506fb6d79]
[pii_email_aedc4a3be3428a5007f5]
[pii_email_7aa1063d0d4a455b59e4].
[pii_email_ddea34e9bcc0386cbdf8]
[pii_email_af270c373dcdfba790c0]
[pii_email_10d8fbf5990e8bc4788e]
[pii_email_3a4de1ed75a7e06d7e60]
[pii_email_3a4de1ed75a7e06d7e60]
[pii_email_3e40d0a6420a0f8b5bfb]
[pii_email_3a4de1ed75a7e06d7e60]
[pii_email_3a4de1ed75a7e06d7e60]
[pii_email_8fe0f671b361c8ac5776]
[pii_email_10d8fbf5990e8bc4788e]
[pii_email_e2bfd865341b76f055e2]
[pii_email_92cb35c247cbd9428857]
[pii_email_10d8fbf5990e8bc4788e]
[pii_email_7aa1063d0d4a455b59e4]
[pii_email_10d8fbf5990e8bc4788e]
[pii_email_12e95e5cac8028acce08]
[pii_email_0f5d13fdd444218ce923]
[pii_email_c597d14b1eca08517963]
[pii_email_ede4508531a11ede4b07]
[pii_email_6ff7418f799074696370]
[pii_email_8d4598c46b27c2829ba0].
[pii_email_8d4598c46b27c2829ba0]
[pii_email_e7f71c0780ae9baa16c2]
[pii_email_5b7450b3c52ee3dc0fbe]
[pii_email_6d58080b4b0962443f2d]
[pii_email_355f99a9c684c0f15d2c]
[pii_email_30ea3c24a741b9b580c3]
[pii_email_37c1dece48af949cefc6]
[pii_email_958cc25ad7ea3b3e0000]
[pii_email_4b6af5528365dcf4f089]
[pii_email_293d5d752ecea1fef917]
[pii_email_7a8e316be640afd873c9]
[pii_email_eb7fda8739270428b4b5]
[pii_email_15f36f44e1d754f29ccf]
[pii_email_f5921b45dcb08652cf9f]
[pii_email_ed3c8f930e90a9f92924]
[pii_email_f4cea690933c501337c1]
[pii_email_08f631e886ee81b3b71b]
[pii_email_dfe907e4982308153863]
[pii_email_cb38c6b2bf0559c9f516]
[pii_email_47e42eef9ba542eb62c4]
[pii_email_4275fa4a412075dd90b8]
[pii_email_6d264e5997651e7b6673]
[pii_email_08bc87a5a19282eb7f42]
[pii_email_5b2bf020001f0bc2e4f3]
[pii_email_4944ec66b42375ba1d82]
[pii_email_2db49db3655d632c3804]
[pii_email_67fd6e78ece0fec44bc2]
[pii_email_5f00e45ac02a09b7bae6]
[pii_email_8953fcff2f2c1d49fbad]
[pii_email_46ad91d2ba7008843ac7]
[pii_email_5b77a634ba6080e6d5e1]
[pii_email_008cb34e099740f24301]
[pii_email_58c2cffc4f3ccb985021]
[pii_email_0ed1bb826d22f3bc8d77]
[pii_email_4d78fbf29b609a5dc69c]
[pii_email_84e9c709276f599ab1e7]
[pii_email_6ff59d066c2558caf630]
[pii_email_be203ab9abae7307d71c]
[pii_email_59a07eee8f3b0252aac5]
[pii_email_234c0859547771830c81]
[pii_email_0403211e0fcc16be02a4]
[pii_email_0e43a7d6851c6829f392]
[pii_email_107fc43346adc93b26c9]
[pii_email_df08e5d62b3ed69ea620]
[pii_email_7e6aedfca1aaeccd22a4]
[pii_email_145f2e04ec47082fcf5e]
[pii_email_8c96c1c23f5914dd67d1]
[pii_email_9484b21e211fe2f224a4]
[pii_email_bc86b178db09c2dc70d0]
[pii_email_8af76cf4bd86ef7d89b4]
[pii_email_7c30cdce2774b9854a21]
[pii_email_d0b5cbb5098d398a0561]
[pii_email_f911dfb0815246017a78]
[pii_email_66946856682aee46b62e]
[pii_email_053835f9d223fe46312d]
[pii_email_a5ec87865621b2ca8d13]
[pii_email_e1bdf26cb1f553290769]
[pii_email_30a290c3ed92f4c2ba98]
[pii_email_6865fe5425609864fa81]
[pii_email_574abbc0e9f865b275b0]
[pii_email_0901c132133323d7a4dd]
[pii_email_948b26362711031315c5]
[pii_email_8932670496b28623ff4e]
[pii_email_4d77392e44b0f4625aa3]
[pii_email_a32d8b04996f6ae8eeb0]
[pii_email_5bed3582244b6920043e]
[pii_email_00e1917bd1ea3a10e0b5]
[pii_email_47e3ab051d793da61ec9]
[pii_email_9919f99655c91484a220]
[pii_email_5937f3f17a68714dea6b]
[pii_email_c2fc4e5108d40544dca6]
[pii_email_922951806d3f58607462]
[pii_email_d91621e75d58011d8b1d]
[pii_email_da60f4e8314a0c909103]
[pii_email_2924b4280ac78028c430]
[pii_email_6c06122789d4121607f8]
[pii_email_c8c71dbfd90f650cf508]
[pii_email_2f6437e5ddd4910509b3]
[pii_email_7c54bb96f58fd70e2cfc]
[pii_email_2e92129cba6b7b94fb17]
[pii_email_5d19fb717f1a7f40b03c]
[pii_email_0ea14c43a190c78573aa]
[pii_email_101161b280335da7785d]
[pii_email_eb0f4bd686ef7956defd]
[pii_email_a361edcecef97f3d5438]
[pii_email_ab8b78d7f3cb895efe45]
[pii_email_f6455f00a458cf5c2f46]
[pii_email_f0823cb99b454d62f6ea]
[pii_email_8698f51c213032726462]
[pii_email_9163ca31bfd0b7610122]
[pii_email_a2dda50787075d31c3c8]
[pii_email_76a5d4fe56c22acfde62]
[pii_email_9bd446c61c9b60942747]
[pii_email_82bb9c9614b5ef1ba71b]
[pii_email_68c68b6bab614d0ba55d]
[pii_email_96fc51523fed4af1e257]
[pii_email_ab0b10f9f2c0cd22fac9]
[pii_email_67af78a038f95614e472]
[pii_email_1c766a5072cf9482e537]
[pii_email_39f6864006f774188e40]
[pii_email_b366eebae338bd08d681]
[pii_email_57d15573b106569f7a6f]
[pii_email_08a06f3effac921fd04f]
[pii_email_fbfa39b208901f4f2ea0]
[pii_email_43ce0a0891c00293855c]
[pii_email_949f58dc23b668dd4377]
[pii_email_2cf20de9c36362da8efa]
[pii_email_034e8e35010e4ed14fe8]
[pii_email_2342808b92e40ae9db55]
[pii_email_18dcaa5e6535c6d0bf93]
[pii_email_c2d2fe4f9f6f31fd5cfb]
[pii_email_27f330af25eeb7831d95]
[pii_email_b41f82c72187bf5489ff]
[pii_email_a8840183080e40423b86]
[pii_email_81789432762e413d96a3]
[pii_email_3d9ec1038a50175bb1a8]
[pii_email_d96e759e64b69e220316]
estudio [pii_email_8af76cf4bd86ef7d89b4]
[pii_email_6bad1f5e116905aea533]
[pii_email_12368784b57d89360692]
[pii_email_fa38e0f3512f738a6a00]
[pii_email_f886ca817c3ecfa6ece0]
[pii_email_9925cc466f4d9bfae8a7]
[pii_email_3e3cf7c690b46d7c6251]
[pii_email_8d70ecf031005451db0c]
[pii_email_c4d7649863f3d0c7478f]
[pii_email_300276940579f53b2b00]
[pii_email_85b0eb43dec20726d6e5]
[pii_email_015067406dbee2535de0]
[pii_email_fe5490dd862405fd1024]
[pii_email_02261cf5f2e02569b9b5]
[pii_email_48f1dd8410f1a5c0f622]
[pii_email_8944f797c62f599c91f1]
[pii_email_5271fdf749e27ea21fc9]
[pii_email_6f469efcbefd131ab70e]
[pii_email_8862a6bd7a9eccb1c0c2]
[pii_email_bc3b4240602d75a00809]
[pii_email_387fb3a7cd2b118358b8]
[pii_email_d8260e55824af5b7193b]
[pii_email_9bb8c0ad908c2cc69078]
[pii_email_20e9bc95c7ec3fda3120]
[pii_email_3f389d16ee14410bc869]
[pii_email_e147590acba094c60dd4]
[pii_email_3b822f4fe8f48176f3ed]
[pii_email_4bb227c556e2fec514bb]
[pii_email_af480a345f01153520f6]
[pii_email_75551be3aa765c0b6139]
[pii_email_a861e05f6b3ccd51b36b]
[pii_email_63afb06a061d34361bed]
[pii_email_5c03aa37b5605af5c931]
[pii_email_6e554a8ee30126fe98d6]
[pii_email_b13afe1b516061b03914]
[pii_email_9023fa8e3717124f7da8]
[pii_email_4ea5a3974fa930cd5e1e]
[pii_email_c01bfa536e3018e9a414]
[pii_email_3f9311ff3c6ba118fb12]
[pii_email_95a020940f9f259ff4af]
[pii_email_b7d77a88f1f716a4e737]
[pii_email_619a891e197d0ad4ec40]
[pii_email_3132f339d58ffc3c1974]
[pii_email_7c7277c0d5c658237432]
[pii_email_5e74f2abb1b9a817a7b9]
[pii_email_a6acf3ccbceddb683360]
[pii_email_7e459475452c648cb36c]
[pii_email_1421b643a8170725bf7c]
[pii_email_fedff46b711121450167]
[pii_email_c34c0c887eb42ec29431]
[pii_email_404c20f0d8e916c5aebf]
[pii_email_4e5862089c2e92007a64]
[pii_email_0b48110e837ea1231dce]
[pii_email_c8c4f6d3c83ef77c5ccc]
[pii_email_575a3703d181149bff62]
[pii_email_1add4ee672298823a308]
[pii_email_d84aa09cc01a0a880d74]
[pii_email_60f4e467cf79abdd07d6]
[pii_email_fd92159f7d2a139a27e0]
[pii_email_e7132f87887f7edbaa94]
[pii_email_8be4053475d6efca0662]
[pii_email_7de61386091ae69c4081]
[pii_email_808d31295faf57c29315]
[pii_email_e880f922cb72b893132a]
[pii_email_d137ac4dec86f67a6097]
[pii_email_6f95ac12723d3684f417]
[pii_email_841530d9fee2fec51130]
[pii_email_f29c9114f7bb5d5914d5]
[pii_email_8ea7f7bf6b4b4672b5f1]
[pii_email_3f561c9652c1089b189e]
[pii_email_191859317984885bc058]
[pii_email_d7b1c8f93d8cfd8988a8]
[pii_email_48ecbc047fd8da110081]
[pii_email_82e968c37b1cae246976]
[pii_email_122b8898c4b5f5d4e353]
[pii_email_e4f2cb744e068e1b4ad0]
[pii_email_41f85f1baf0ab598fa4e]
[pii_email_a944698e4fbc63d30262]
[pii_email_097f93d968cefe61d29e]
[pii_email_c9645e12b40f0b34752a]
[pii_email_c57dd4231617dfa884eb]
[pii_email_e3831bba69401fce61ab]
[pii_email_08591a30f77cd627e684]
[pii_email_565df130b4991b670144]
[pii_email_92c679ec370bf058058f]
[pii_email_786d7b92c70aac9375d6]
[pii_email_6d5e0e60edda47d4e7aa]
[pii_email_714965496abfa060283c]
[pii_email_8c0066cae3e257a5649a]
[pii_email_4693187397a022e4246c]
[pii_email_fed6bbb8bee9a04c00c6]
[pii_email_0935161b569862c87ae0]
[pii_email_bffe1cfe65b40b7be676]
[pii_email_4f6c363ef438d45acf8c]
[pii_email_78d8a5081ba94eacdee5]
[pii_email_9ff2c7a5f01bff6ca0c2]
[pii_email_37612d694033a4ad7c9e]
[pii_email_08c1193bd19659a0e4ab]
[pii_email_81eda4d42cc359a2eb9a]
[pii_email_212f420511125bc045ff]
[pii_email_bc95a1af7e93a87ce0ad]
[pii_email_13d011c67a9bc955092f]
[pii_email_daaf123e8110cfdf93b6]
[pii_email_7ecf2efa7a3c62917830]
[pii_email_f08368b0ce3d4950dc73]
[pii_email_5773f3f19eaed658715d]
[pii_email_a48cbc49ba97e723ccfc]
[pii_email_61e27a840ed05c90298a]
[pii_email_991c5df1952eb265b51a]
[pii_email_9c96b0860dc9fa306826]
[pii_email_8cbcfc23ff9d01d9be0f]
[pii_email_b8f0fa00c501a2fe1181]
[pii_email_fbb53a99dfde2832e360]
[pii_email_adba8ec29bf46a0e5af1]
[pii_email_b811747da77418222253]
[pii_email_ca30d7c885e12d6e2ed2]/es
[pii_email_04c1ef4be80ae35bd57c]
[pii_email_8d9ea025a8e6baa3d619]
[pii_email_014404d0bbfed47e5433]
[pii_email_2fc5392a247c4b141a32]
[pii_email_0a0910e78d68b87ca218]
[pii_email_7cb35ee20591b0976e86]
[pii_email_44a678e72460d2c7c3e4]
[pii_email_a874b743907371b3dde5]
[pii_email_c30fbdfc27121c1fff7d]
[pii_email_d48295bb058f48cc2d97]
[pii_email_38082ca096439005fe96]
[pii_email_659a22db2137d5a659b9]
[pii_email_607b1cf3b63dbd7114f3]
[pii_email_bde0edcdbbab05d805b5]
[pii_email_33518e0438d856ba249d]
[pii_email_2ac1a743b1d0fda43576]
[pii_email_05ef7309a4dd1940b56c]
[pii_email_8824c5f7555a4ac2fb71]
[pii_email_909448c52ab725993fdf]
[pii_email_c47542ee3e2f42063935]
[pii_email_8ca2fcc022248175005f]
[pii_email_3d252bedc8d2f3013128]
[pii_email_891ddebaff1bda3a8a3c]
[pii_email_31d12a68a427a9ab56da]
[pii_email_a96da5aeda762b56aa1c]
[pii_email_6be3d01c3551b9727fc3]
[pii_email_f27aaeb9f5fdd4811195]
[pii_email_cc7912d00803a06b56b5]
[pii_email_f4236bb276834f2c595e]
Related posts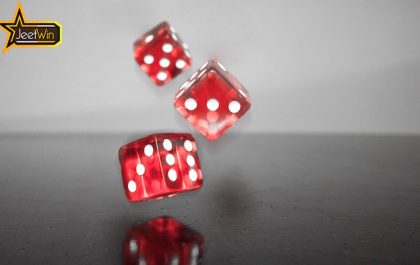 Jeetwin: An Unparalleled Online Gambling Experience in Bangladesh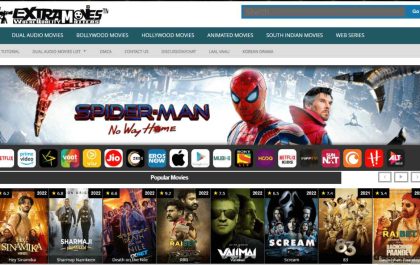 ExtraMovies quest: Hindi Dubbed, Bollywood, Hollywood Movies